For any media inquiry, please contact Ira Leesfield by email or by phone at 305-854-4900.
Leesfield Scolaro filed a lawsuit in federal Court against Celebrity Cruises and Caribbean Watersports & Tours, for their respective alleged negligence which resulted in the wrongful death of cruise passenger Bernice Kraftcheck.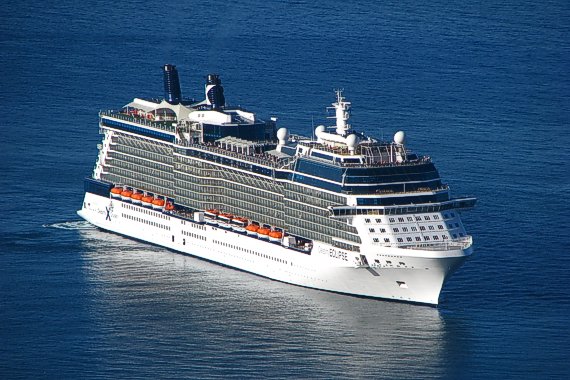 On November 12, 2011, Bernice Kraftcheck and her daughter Danielle Haese boarded the Celebrity Eclipse for an Eastern Caribbean Cruise departing from Miami, Florida. During the cruise, the mother and daughter purchased a shore excursion offered aboard the cruise ship, a parasail excursion which would take place after the ship docked in St. Thomas, U.S. Virgin Islands.
Tragically, the parasail excursion which was supposed to be a thrilling experience turned out to be a nightmare for the Kraftcheck family. After Bernice and her daughter were sent up in the sky by the parasail operators, the rope broke off due to heavy winds and dangerous weather conditions. This resulted in the two occupants to plummet into the water at a very high rare of speed. The force of the impact caused Danielle to sustain massive injuries, her mother Bernice sustained fatal injuries and ultimately passed away.
A lawsuit was filed today in Federal Court for the alleged negligence of Celebrity Cruises and Caribbean Watersports & Tours.
As a cruise operator who offers shore excursions to its passengers, Celebrity owes a duty of reasonable care for the health, welfare and safety of its passengers. Click here to obtain a copy of the complaint.
Cruise lines can be held legally liable when they advertise shore excursions while representing to members of the public and to its paying passengers that shore excursions are safe and a passenger sustains an injury as a result of the excursion operator's negligence.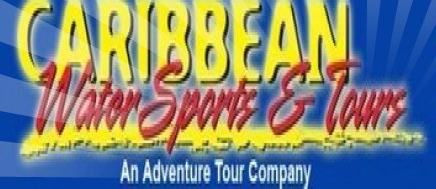 In the event that cruise lines select an excursion operator and fail to verify the operator's safety policies and procedures, cruise lines will be held liable for their negligence and misrepresentation.
In its promotional literature, Celebrity Cruises represent the following to members of the public, potential cruisers, and passengers already aboard one of their cruise ships:
"This is your vacation – and with our Shore Excursions you can be sure it will be one to remember."
"To purchase your Shore Excursions, view full tour descriptions, images and videos, or download our Shore Excursion brochures"
"Whether you are looking for a high-energy adventure or a laid back, relaxing day, we have a Shore Excursion for you"
"Our shore excursions provide the best each port has to offer with a wide variety of activities and options to chose from"
"We've done the work of planning your day so that you don't have to – just choose which adventure to embark on"
On its website, Celebrity made further representations regarding "our Shore Excursions", including:
"Whether you prefer the thrill of parasailing – soaring 800 feet over the beaches below – or just basking on those beaches, Celebrity offers the perfect activity for every sun lover"
"There are lots of things you can do to make this cruise all about you . . . looking for something to do off of the ship? We have lots of different shore and land excursions in every port"
"We offer many different shore excursions from every port. They are a great way to experience the culture and history of the various ports of call"
"When you give us your precious vacation days, we give you a world of modern luxury. That means you don't have to worry about a single thing"
"From our exhilarating shore excursions at every port, to our inspiring onboard activities, everything is created with your ultimate enjoyment in mind."
"No matter which of our incredible shore excursions you choose, you will be surrounded by some of the most astonishing vibrant and beautiful sites anywhere in the world."
"Our Shore Excursions will help you discover the hidden retreats and unspoiled masterpiece mother nature created"
"Celebrity offers a wide variety of excursions"
Celebrity passengers rely upon the cruise line's representations regarding shore excursions offered on Celebrity's website and aboard its cruise ships.

In Kraftcheck v. Celebrity Cruises, the complaint alleges that Celebrity failed to properly and adequately inspect, investigate, screen, select, and retain the services of its tour operator partner, Caribbean Watersports & Tours, to ensure it was operating and running a reasonably safe excursion.
Over the last 35 years, Leesfield Scolaro has represented numerous cruise passengers who tragically died or were severely injured on shore excursions after relying upon cruise lines' representations about passenger safety and shore excursions.
Click here to obtain more information regarding the alleged negligence of the parasail operator.
Read our previous post on this incident: Celebrity Cruises Terminates Parasail Excursion After Death of Passenger
If you have any information regarding this parasail tragic accident, click here to contact Ira Leesfield by email or call Leesfield Scolaro at (800) 836-6400.