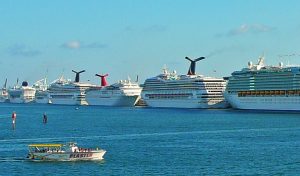 In the last few months, Leesfield Scolaro has resolved a number of claims on behalf of minor children's families who became injured during a cruise. Injuries to children are often catastrophic and life-altering. They require thorough investigation, swift legal actions and a complete knowledge of the cruise industry's ways of doing business.
Last Summer, Leesfield Scolaro reported that the number of catastrophic injuries to cruise passengers, including minors, had significantly increased in the last few years due to cruise lines increasing the number of "activities" offered on board. See our post here: More cruise ship injuries, deaths and incidents as safety practices become more lax.
Ira Leesfield noted in the article that "the experience is no longer the cruise, but rather the activities aboard the cruise ship." With the cruise industry in a continuous boom, the race among the major cruise lines to offer more and more grandiose activities to keep passengers fully occupied rages on – unfortunately to the detriment of passengers' safety.