On CBS This Morning, Leesfield Scolaro Maritime Law Attorney Carol Finklehoffe said that if Cruise Lines have deck attendants selling drinks and employees watching over the water slides, it is reasonable to have lifeguards around the pools as well:
This latest tragedy has placed Carnival Cruise Lines back in the spotlight. The loss of Qwentyn Hunter in one of the Carnival Victory's pools prompts many to question whether conspicuous signage that there are "no lifeguards on duty" is realistically enough to fulfill the cruise line's duty of care to provide a safe and proper place to bathe or swim.
Advocates in favor of posting lifeguards around swimming pools point to countless studies who verify that a child can drown, even with a parent watching, because drowning incidents happen in a split-second. Studies have shown that people imagine a drowning incident involves loud screams and splashes. But reality is that the drowning of children is extremely silent and not noticeable unless you are experienced and trained in watching over and rescuing children in distress.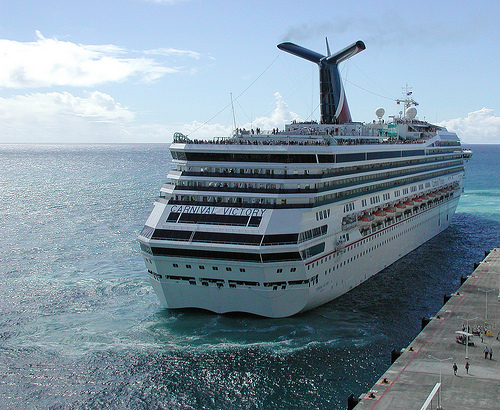 Witnesses to the incident on the Carnival Victory have said they saw the Hunter family play with their two children before the incident happened. Yet nobody saw that Qwentyn was submerged underwater for too long before he was pulled out of the water by frenzied passengers. Parental responsibility always works when the activity in question does not require a trained eye, and drowning is not one of them.
Child drowns in swimming pool of Carnival Cruise Ship Victory
Carol Finklehoffe handles maritime law cases, including personal injury claims against cruise line companies. She recently reached a confidential settlement on behalf of a family whose child almost drowned in a pool at a Central Florida Resort. There was no lifeguard on duty in that case as well.
Settlement reached in Pool Entrapment Case of Minor Child at Resort Resulting in Brain Damage
Visit our website to obtain more information on Leesfield Scolaro' recent results, as well as more information on our cruise ship litigation practice.