This week in Rome, court-appointed experts have presented their 270-page analysis on what truly happened on the evening of January 13, 2012, which saw the cruise liner Costa Concordia hit rocks off the Tuscan island of Giglio and finished its course beached on its size. As a result of a series of the captain's reckless decisions and Costa Cruise Lines' incompetent employees, 32 people died that night.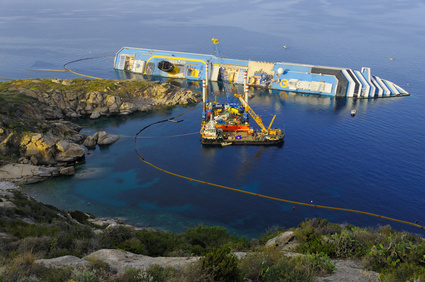 You can read Cruise Ship Lawyers Blog's entire account and article on the incident of Costa Concordia here.
The court overseeing the criminal investigation in Rome, Italy, had named and ordered several experts to review the audio and navigational data extracted from the ship's black box. On Thursday, experts turned in their extensive report to the court, which was leaked the same day in the Italian press.