Royal Caribbean-operated cruise ship, Freedom of the Seas, was in the middle of a 7-night Caribbean cruise originating from Port Canaveral, when it stopped in Pic Paradis, St. Martin.
As is customary, passengers are invited to spend their dollars on cruise excursions while the ship is docked for several hours in the island. One of those excursions is the Loterie Farm Treetop Adventure Tour, which consists of a treetop ropes course and zipline adventure. Passengers had to board a bus, operated by Dutch Tours Enterprises N.V., from the dock to gain access to the location, and that is when an incident happened, in the words of Matt Stead, a Freedom of the Seas passenger present on the bus: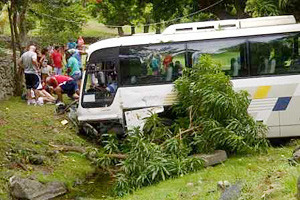 "Just after we went through the Loterie Farm gate we felt the driver hit the brakes, but no brakes and then the bus just started careening down. About half way down we hit a speed bump and everyone hit the ceiling and then the bus just continued rolling down the hill. There was a guy driving coming up the hill while we were going down so we ran into him, flipped that vehicle over and then ran straight down into the ditch. Tree branches got into the bus and many people received whip lashes from the branches. Everyone was screaming manically, we thought we were plunging to our deaths but the tree saved us."

Another Freedom of the Seas passenger wrote in a message board: "I was on the bus sitting front row, directly behind the driver. My twin boys were sitting front row on the passenger side … It was the most frightening experience of our lives and one which will haunt us forever. I got seriously banged up and required stitches, as well as one of my sons. Had I not dove over to protect them and absorb their impact before we hit, they would have been much more seriously injured. How no one was killed is a miracle."
From these two accounts as well as multiple others, it seems that passengers feel the driver was negligent in his operation of the 49-seat tour bus, or possibly that the bus itself had not been maintained properly when its brakes seemingly failed at the worst time.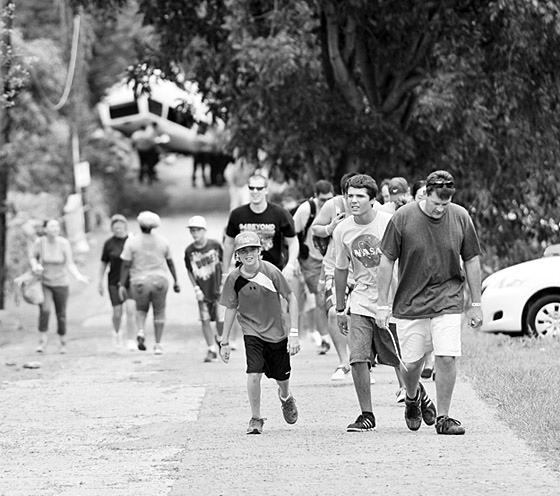 What is also customary is the way Royal Caribbean and the local authorities, who depend on the cruise line industry to bring them tourist money, will spin what truly occurred. Already a spokesman for RCCL is portraying the driver as a life-saver: "This was a traffic accident, a type of which can happen anywhere and is no reflection on the bus company. The bus driver had to take an evasive maneuver to avoid an oncoming vehicle."
Continue reading