Lila Gale and her family were set to cruise in the Caribbean aboard the MS Zuiderdam when she sustained a stroke within 100 miles of Florida. The symptoms she displayed left no room for error and the Holland America Line (HAL) doctor diagnosed her with having sustained a stroke within minutes.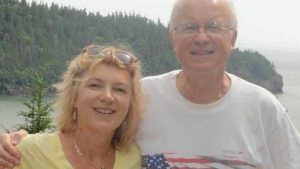 With the severity of the condition, coupled with the proximity of the ship to Broward Health Medical Center – a comprehensive stroke center in Fort Lauderdale – a medical evacuation had to be ordered and implemented without delay. Instead, Lila received the most odious and deplorable treatment from HAL which ultimately doomed her health, causing irreversible brain damage.
Upon arrival to the ship's infirmary, Lila was noted to be confused, drowsy and with slurred speech. A provisional diagnosis of "severe stroke" was made. At this very moment, a medical air-evacuation was both medically necessary and operationally feasible. However, against all common emergent medicine sense and standards, HAL's doctor, Dr. Socrates Lopez did not order a medevac. Instead he intubated Lila and observed her health deteriorate for the next two hours without attempting to further treat his patient.