Cruise Ship Lawyers Blog was first to report the alleged sexual assault that occurred during a 10-day cruise aboard Royal Caribbean operated ship the Allure of the Seas.
Luiz Scavone was charged last January with two counts of lewd and lascivious battery on a 15-year old female passenger. Initially, Scavone plead not guilty and attempted to post bail in order to wait for trial in Brazil, his home country. You can read our previous posts on this incident here: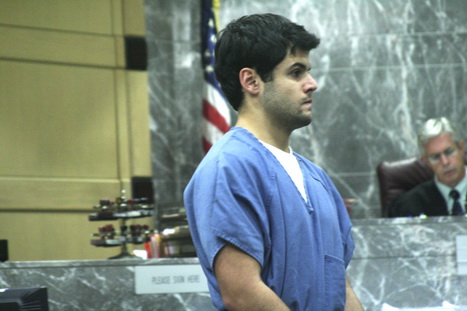 Cruise Ship Passenger Raped Aboard Royal Caribbean's Allure of the Seas
Alleged Cruise Ship Rapist Asks Judge to be Released
Alleged Rapist of Cruise Passenger Luiz Scavone held without Bail
Last week, Scavone plead guilty to the battery charges and was sentenced to one year in jail. Once released, Scavone will have to register as a sex offender and will be deported to Brazil immediately.
Even though Scavone's family and lawyer claimed that the 15-year-old teenager consented to having sexual relations with the 20-year-old, the facts of the incident were never questioned. According to the prosecutor, the teenager was lured by Scavone's little brother (15) to Scavone's cabin under false pretenses. The young girl thought she was going to a small party cabin and to meet other friends. She realized once the door closed behind her that she was alone with Scavone and his little brother where it is alleged they took turn raping the minor cruise passenger.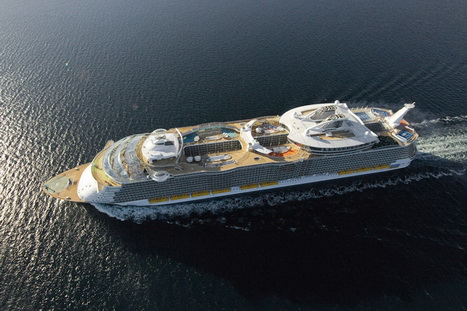 The next day, the parents of the victim alerted the crew. The FBI and local authorities were called and arrested the Scavone brothers as soon as the ship arrived in Fort Lauderdale.
The criminal case against the younger of the two Scavone was completed several weeks ago and he is now back in his home country. His brother, Luiz Scavone, will not be back in Brazil before he spends the balance of his sentence behind bars.
Judge Matthew Destry was faced with an important decision early on in the criminal trial, having to rule whether Scavone could be freed on bail. The State of Attorney's Office argued that it would be ill-advised for Scavone to be allowed to post bail because they could not prevent him from leaving the country and returning to Brazil while the charges were pending. To their point, a recent amendment to the Brazilian constitution provides that Brazilian citizens are not to be deported to a foreign country when criminal charges are pending against them. In other words, allowing Scavone to post bail and leave the USA would have meant that the teenager's attacker would never be punished for the alleged rape.

Sexual assault cases on cruise ships are not seldom occurrences. Earlier this year, Leesfield Scolaro helped a rape victim receive compensation after a crew member sexually assaulted her in her own cabin. You can read more about that case here.
While only cruise lines know the true statistics of crimes committed on cruise ships, it is clear that they occur at a much greater rate than what the public is being let on. The exotic nature of a vacation on a cruise ship can be deceiving and many passengers drop their guard thinking nothing will happen to them. Cruise passengers must remain as vigilant as if they were on land.
If you are set to go on a cruise in the future, you must check Cruise Ship Lawyers Blog's ten tips in advance of your vacation: 10 things you must know before boarding a cruise ship