While cruise lines continue to say the right thing in press releases and the national media destined for public consumption, the attorneys for cruise lines continuously and systematically fight to deny cruise passengers' claims, and fight to deny the existence of any cruise lines' duties in court.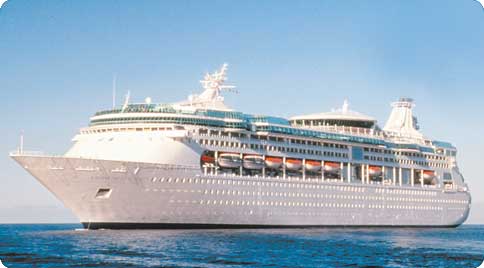 This morning, Royal Caribbean's cruise ship, Enchantment of the Seas, rescued a dehydrated sailor who needed emergent medical attention. This is the latest rescue at sea, and the second rescue in as many months, that is receiving national attention in the media. This is also the latest rescue since Leesfield Scolaro sued Princess Cruises for its failure to rescue Fernando Osorio, who died five days after his drifting boat came in close contact with the Star Princess, a ship Princess Cruises owned and operated.
Days after that story broke in the media, Princess Cruises' public relations department took control of the narrative and made a step in the right direction when it issued the following public statement on April 19, 2012:
"Princess Cruises is dedicated to the highest standards of seamanship wherever our ships sail, and it is our duty to assist any vessel in distress. We have come to the aid of many people at sea, and we will continue to do so."
After the above statement was released, Adrian Vasquez, who was a companion of Fernando Osorio on that same drifting vessel that Princess Cruises made no attempt to rescue, filed a lawsuit against Princess Cruises for failure to rescue the distressed vessel and for failure to provide him and his dying friends any assistance.
In response to Vasquez's complaint, Princess Cruises filed a Motion to Dismiss the lawsuit, arguing that it should be thrown out for the following reasons:
– Vasquez did not radio the cruise ship – Vasquez did not fire distress rockets – Vasquez did not deploy distress flares – Vasquez did not deploy distress smoke signals – Vasquez did not utilize any intentionally recognized equipment to signal distress at sea – Vasquez did not attempt to signal with a burning torch – Princess Cruises is uncertain whether Vasquez's vessel ever sailed within sight of the Cruise Ship 'Allure of the Seas'
– The law does not impose a duty on ships to investigate whether every passing vessel may need assistance

The points raised by Princess Cruises' attorneys are at polar opposites from what Princess Cruises admittedly issued in its public statement only two months earlier. Princess is using the expected and common strategy employed by most defendants: Blame the victim (1) and "Not our problem" (2).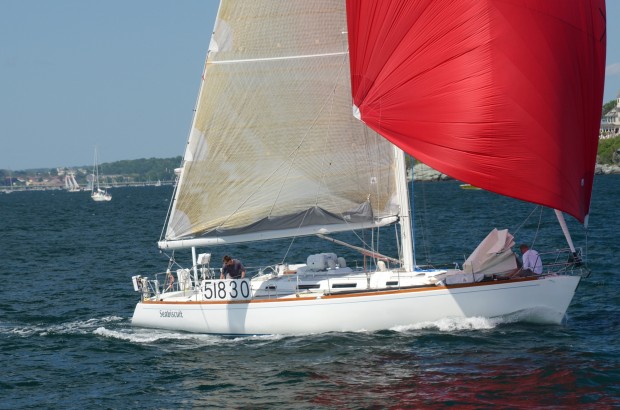 The most recent rescue occurred in this morning, in the middle of the night after John Osmond, chairman of the 2012 Newport Bermuda Race, confirmed that one of its sailors, Nathan C. Owen, was suffering from effects of severe dehydration and needed immediate medical attention. At first, other competitors, the 'Flying Lady' and the 'Spirit of Bermuda', were asked to render aid to Owen, but they were much too far and would not have been able to aid their peer immediately. That is when officials at Bermuda's Rescue Coordination Center radioed the captain of the Enchantment of the Seas and requested that the cruise ship deviate from its course to rescue and provide medical assistance to Owen.
The large ship deviated from its course immediately, and less than one hour later, Owen was aboard the large ship, being provided with food, water and most importantly, the medical assistance he critically needed to treat a severe case of dehydration.
The latest rescue is one additional piece of unsettling evidence that the cruise industry is aware of its duty to rescue at sea, and yet, as soon as a lawsuit is filed in order to hold the cruise industry responsible for its failures, their lawyers will attempt to squash each and every cruise passenger who dares to bring a lawsuit against them.
Cruise Ship Lawyers Blog will continue to report on cruise ships rescuing others at sea, and how cruise operators position themselves in the media versus in court.