In the early morning hours of the day on Monday, Barbara Wood, a 47-year-old cruise passenger from Middleborough, Massachusetts, hit her head while falling down the stairs aboard the Liberty of the Seas, Royal Caribbean Cruises.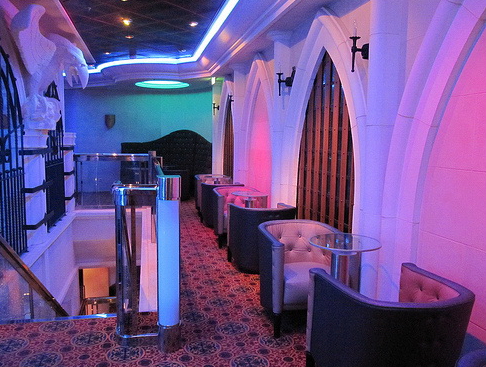 The investigation is still ongoing at this time, but some details have already come to light. Mrs. Wood was on a five day cruise which stopped in Cozumel, Mexico and was to end at Port Everglades on Monday morning. Some passengers reported hearing an alert made over the ship's speakers between 1 and 2 a.m., when the incident occurred.
At that time, Barbara Wood left the ship's Catacombs nightclub and was allegedly on her way to her cabin. On her way, she slipped on a step while going down the stairs and in her tumble, she hit her head. She was taken to the onboard infirmary when she was pronounced dead about one hour later, before the ship could reach the port according to the cruise line's spokesman.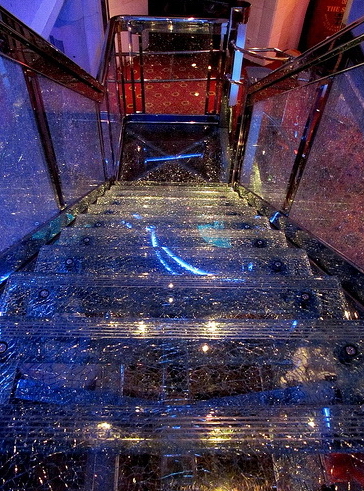 it is unclear at this time what caused the woman to fall to her death. An autopsy will be performed within the next 48 hours to determine the exact cause of death. The autopsy will also help ascertain whether alcohol played a role in the fatal incident or whether investigators should look into the stairs in question as a possible reason for the cruise passenger to slip.
One of the passengers who witnessed the incident, Missy Whitlock, told the media that "[s]he fell down the steps. There was a lot of blood."
This is the second cruise passenger in as many days that has fallen and died while on a cruise ship. This morning we reported that a cruise passenger fell off a platform located in the atrium of the Carnival Fantasy.

We do not know the exact number of cruise passengers who die on cruise ships. However, Broward County's coroner's office has reported that between 1999 and 2007, Broward County Medical Examiner's Office in Florida was involved with and reported 97 cruise ship deaths.