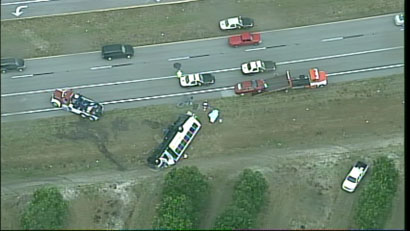 With the main cruise ship companies based in Miami, Leesfield Scolaro has represented countless families of cruise passengers who lost their lives or who were gravely injured while on a cruise excursion.  Whether a son killed in a bus accident in front of his parents on their way to an excursion, or a mother fatally injured and daughter sustaining extreme brain damage during a parasailing excursion, or a husband drowning during a snorkel excursion, the pattern of negligence is often the same in each and every case.  Cruise lines will advertise their ships as the safest floating cities on the planet, but the truth is the excursions cruise lines select for their passengers are less than safe, if not downright dangerous.
Cruise lines will sell excursions to their passengers, either during the booking process on the internet, or directly on the ship.  Excursions represent a major selling point and entice most passengers to purchase excursions as a way of visiting far away countries and islands while the ship is docked.  Unfortunately, passengers are led to believe that cruise lines are in charge of running these excursions and maintaining the equipment pertaining to, or the transport to and from a cruise excursion.  However, that cannot be further from the truth.
In the last 24 hours, Royal Caribbean (owner of Celebrity Cruises) has confirmed that several cruise passengers (Celebrity Equinox & Serenade of the Seas) were fatally injured in a bus crash in Eastern Mexico.  The bus company selected by Royal to transport its passengers, Costa Maya Mahahual, confirmed that they had just picked up passengers who had boarded off two cruise ships that had just docked in the coastal town of Mahahual.  The excursion sold by Royal was a guided tour of the Mayan Ruins located in Chacchoben, which is approximately 100 miles west from the port.
This latest horrific incident is eerily similar to another equally tragic incident Leesfield Scolaro recently handled.  Attorneys Ira Leesfield and Thomas Scolaro represented the families of multiple passengers who lost their lives due to a negligent driver as well as an inadequately maintained, unsafe, and defective bus which significantly contributed to multiple passengers being ejected, resulting in several fatalities.
Bus tour accidents are extremely devastating because more often than not they involve a high number of victims.  That is why cruise lines must exercise the utmost care in selecting the operators they choose to run their cruise excursions.  Each cruise line declares its ships are the safest, most high-tech, state-of-the-art ships in the world.  In doing so, they take on the responsibility of selling excursions to their passengers, excursions that passengers are led to believe are operated, run, maintained, or at the very least vetted by the cruise lines themselves.  Cruise passengers extend the cruise lines' motto ("The safety and security of our guests is our top priority") to cruise excursions and the people who run them.  Sadly, the cruise industry has forever relied upon local companies to run their excursions to the detriment of passenger safety.  Often times the local tours selected by cruise lines are understaffed, underpaid, stuck in the 20th century when it comes to safety, which means that they fail to adequately maintain and regularly inspect their equipment, and passengers are left to suffer severe, sometimes fatal consequences.
To learn more about Leesfield Scolaro's recent results in cruise excursion cases, or receive more information about the successful legal strategies to employ in complex cruise excursion cases, visit our Cruise Ship Law page by clicking on this link.