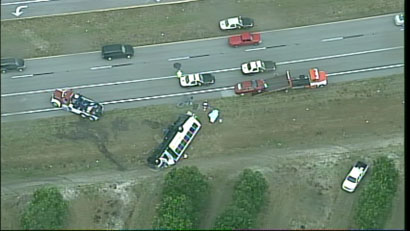 With the main cruise ship companies based in Miami, Leesfield Scolaro has represented countless families of cruise passengers who lost their lives or who were gravely injured while on a cruise excursion.  Whether a son killed in a bus accident in front of his parents on their way to an excursion, or a mother fatally injured and daughter sustaining extreme brain damage during a parasailing excursion, or a husband drowning during a snorkel excursion, the pattern of negligence is often the same in each and every case.  Cruise lines will advertise their ships as the safest floating cities on the planet, but the truth is the excursions cruise lines select for their passengers are less than safe, if not downright dangerous.
Cruise lines will sell excursions to their passengers, either during the booking process on the internet, or directly on the ship.  Excursions represent a major selling point and entice most passengers to purchase excursions as a way of visiting far away countries and islands while the ship is docked.  Unfortunately, passengers are led to believe that cruise lines are in charge of running these excursions and maintaining the equipment pertaining to, or the transport to and from a cruise excursion.  However, that cannot be further from the truth.
In the last 24 hours, Royal Caribbean (owner of Celebrity Cruises) has confirmed that several cruise passengers (Celebrity Equinox & Serenade of the Seas) were fatally injured in a bus crash in Eastern Mexico.  The bus company selected by Royal to transport its passengers, Costa Maya Mahahual, confirmed that they had just picked up passengers who had boarded off two cruise ships that had just docked in the coastal town of Mahahual.  The excursion sold by Royal was a guided tour of the Mayan Ruins located in Chacchoben, which is approximately 100 miles west from the port.