During a Valentine's Day Cruise on the Holland America Line cruise ship "MS Nieuw Amsterdam", cruise employee, Ketut Pujayasa, 28, who is an Indonesian citizen, savagely raped, beat and attempted to kill an innocent 31-year-old female cruise passenger.
As is often the method used by cruise employees who sexually assault female passengers, Pujayasa gained access to the passenger's stateroom using a master key issued to many crewmembers, which give access to every single stateroom throughout the ship. Once inside, he hid on the balcony of the room. Moments later, the passenger returned to her room, where she was jumped on by the crewmember. According to the latest reports, he beat her with a laptop, and a curling iron. Once he thought he had physically won his victim over, he used the curling iron's cord and the phone's cord to choke the woman. Fighting for her life, she was able to loosen the grasp of her assailant by kicking his exposed genitals.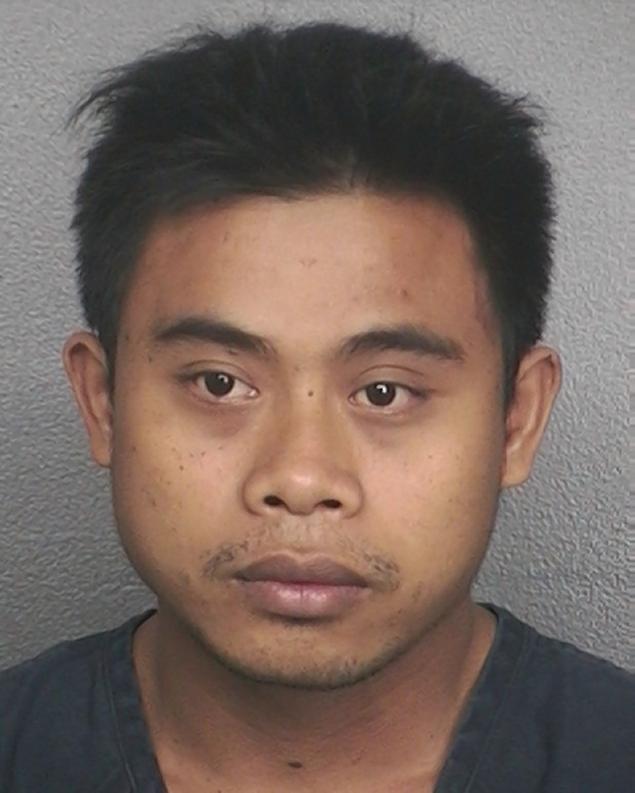 At that time, Pujayasa told the FBI that he attempted to kill his agonizing victim by throwing her over the railing of the stateroom's balcony. That is when knocks on the room's door scared him away and he escaped by climbing out of the room, into another balcony. The victim ran out of her room half naked, with the cord of the curling iron still wrapped around her neck and body.
The young American woman was taken to a local hospital at the next cruise stop, on Saturday in Roatan, Honduras. From there, she was transported by air to a Hospital in Miami where she is said to be in stable condition.
The crewmember was arrested by the FBI upon the ship returning to Port Everglades in Broward County. He is now sitting in Broward County's jail on charges of attempted murder and aggravated sexual abuse.
This latest brutal attack is sadly not the first incident where a crewmember gains access to a passenger's stateroom in order to sexually assault them. In February of 2011, a very similar incident occurred during a Bahamas Cruise, where the maid of honor to a cruise wedding was also raped and beat in her own stateroom by a crewmember. You can read more information on that incident and the case against the cruise ship that ensued, as well as the settlement reached by Leesfield Scolaro' Maritime Law and Cruise Attorneys here:
Raped Canadian Cruise Passenger Reaches Multi-Million Dollar Settlement
Strict Liability
Sexual Assault cases by crew members on cruise passengers are cases of strict vicarious liability. This means that a cruise line takes on and owes a duty to its passengers to provide safe transport, free from assault by its crew members. The strict liability standard of care applies in cases of intentional torts committed by employees of common carriers against their passengers, such as sexual assault. This is based on the special relationship between common carrier and passenger.
Click here to read more about recent sexual assault cases and claims that have recently occurred on cruise ships.