Yesterday, a four year-old and a six year old child were discovered unresponsive in a pool aboard the Norwegian Breakaway said Petty Officer Adam Sansoucie of the U.S. Coast Guard in North Carolina.
To date, very few details were released by the Coast Guard, and none by Norwegian Cruise Lines, other than the following words on the cruise lines' Facebook Fanpage:
"We extend our deepest sympathies to the family during this extremely difficult time and are providing full assistance and support. The family is in our thoughts and prayers and we ask that you please keep them in your thoughts and prayers as well."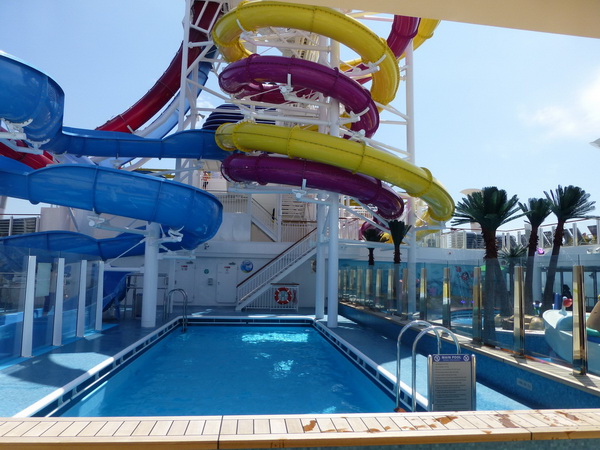 According to Petty Officer Sansoucie, both children were pulled out of the pool and efforts to revive the youngsters were undertaken by the ship's employees. The older child was revived and airlifted by a Marine Corps helicopter to Cartaret General Hospital located in Morehead City, N.C. The ship was about 35 miles east of Cape Lookout when the two children were found in the pool at approximately 11:30am on Monday morning. The 4 year-old was pronounced dead on the ship.
This latest tragedy is the third fatality by drowning of a young child aboard a cruise ship within the last 11 months. The Cruise ship attorneys at Leesfield Scolaro have long advocated for the mandatory presence of lifeguards on cruise ships. To this day however, cruise lines have opted to not provide the "service' to its passengers. The business decision of not hiring lifeguards saves cruise lines money in salaries, but most importantly, it prevents cruise lines from becoming legally responsible for the potential negligence of their lifeguards. This is the typical scenario of cruise lines advertising placing the safety of passengers above and beyond any other priority, while at the same time, doing the bare minimum that is legally required of cruise lines to do for their paying patrons' safety.
Child drowns in swimming pool of Carnival Cruise Ship Victory
The Cruise Lawyers Blog reported on the death of Qwentyn Hunter last October. During an on-camera interview with 'CBS This Morning', cruise ship injury attorney Carol Finklehoffe decried the absence of lifeguards on cruise ship. You can watch the interview here:
"It is reasonable to put a lifeguard around the pools of Cruise Ships" tells Maritime Lawyer Carol Finklehoffe to CBS This Morning
Cruise lines have lobbied and fought law-makers on adding to their safety responsibilities toward their passengers. Whether Committees bring up safety on board, safety on shore excursions, safety pertaining to the expertise of ship doctors, etc., cruise lines will argue against it. Reality is, cruises lines advertise safety first, but safety to passengers is anything but fantasy. Cruise lines keep adding pools, water sports and water-related activities on their ships to attract families and children to buy a cruise. This multi-billion dollar business knows full well the dangers associated with pools to children, a risk that most passengers ignore:
According to the Centers for Disease Control and Prevention, drowning is the leading cause of injury death in children ages 1 to 4. Children between the ages of 1 to 4 have the highest rates of both fatal and non-fatal drowning, according to the 2012 report, with 50% of fatal incidents occurring in swimming pools.