Leesfield Scolaro reviewed more than 100 maritime/cruise ship cases during 2017 against all major cruise lines operating out of Florida, including Carnival Cruise Lines, Norwegian Cruise Lines, Royal Caribbean Cruise Line (Celebrity Cruises). We are now actively litigating many of these matters. The diversity of results is significant, including a $3 million dollar medical negligence recovery on behalf of a 16-year-old girl from Tennessee, a $2.5 million on behalf of a young boy from New Jersey injured on a ship basketball court. Our crew member cases include a $375,000 settlement for a 23-year-old professional diver who sustained catastrophic permanent injuries while performing in an aquatic show on board Allure of the Seas. Another recreational on board case involving injuries on the basketball court resulted in a $365,000 award for a 36-year-old passenger from Virginia.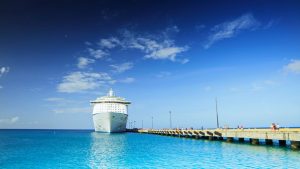 Cruise ships are now floating recreational and theme parks. Their activities range from basketball, tennis, dodge ball, to water slides, rock climbing, sky rides to jogging supplemented by exotic shore excursions. "The industry's competitive nature has resulted in each cruise line adding more dangerous activities for passengers who are already exposed to shipboard negligence in the maintenance and care of walking surfaces and other pedestrian hazards," according to Ira Leesfield, Chair of the American Association for Justice Resort Torts Litigation Group.
Often overlooked are the substantial recoveries on behalf of passengers injured during excursions away from the vessels. See prior blog.