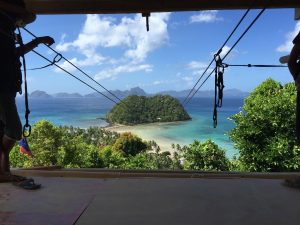 Awful cruise line news broke last week about a newlywed couple who collided with each other during a zip line tour in Roatan, Honduras, resulting in death and injuries. The individuals involved in the incident, an Israeli couple, were celebrating their honeymoon with a cruise vacation on Royal Caribbean's vessel Allure of the Seas. Sadly, it is a scene repeated all too often.
Cruise lines, which form a $40 billion dollar a year industry, derive substantial profits from shore excursions which they market and sell to passengers as part of the cruise vacation experience. Passengers should be very cautious before deciding to go on a cruise sanctioned shore excursion, as many of the basic safety standards and regulations mandated in the United States go absent or unenforced in foreign cruise ports of call.
In the last few years there have been many injuries and deaths from zip lining incidents during a cruise line shore excursion. In fact, several such incidents have occurred before in Roatan, Honduras. In 2015 a passenger on Royal Caribbean's Navigator of the Seas was horrifically injured while zip lining in Roatan on a zip line that was negligently operated with too much slack in the line. In 2009 a passenger on a Norwegian Cruise Line vessel plummeted to her death when a zip line cable in Gumbalimba Park, Honduras, snapped in mid air. There have been many other instances of death and injury from zip lining in other foreign ports of call, normally from faulty equipment and excursion operator error.