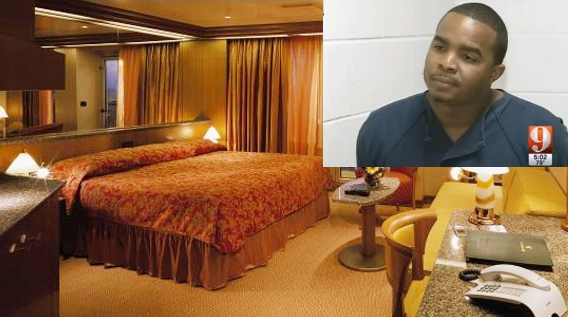 Cruise Ship Lawyers Blog reported last month that Casey Dickerson was arrested on rape charges. Dickerson was accused of having organized, initiated, and participated in the gang rape of a minor child while on a Carnival cruise, sailing on the Carnival Sensation.
The terrifying detail of the attack were disclosed here after Cruise Ship Lawyers Blog obtained a copy of the criminal complaint filed against the 31-year-old married man.
This week, a federal grand jury heard evidence and testimony surrounding the events that took place on August 19, 2012, in the ship's cabin U-212. The grand jury rendered its decision and indicted Dickerson on multiple sex charges. The defendant has been held in a Central Florida jail since his arrest on August 20, despite Dickerson claiming he did not have sex with the young child and that he was drunk at the time with limited recollection of the events.