According to the following report filed by Orlando local station WKMG-Channel 6 last night, Disney Cruise Line knowingly delayed to report a sexual molestation crime to local police last summer. Rather than possibly be sitting in jail awaiting trial right now, the crewmember was allowed to fly back to his home country of India with a clean criminal record. Below is the chilling story reported by WKMG reporter Tony Pipitone.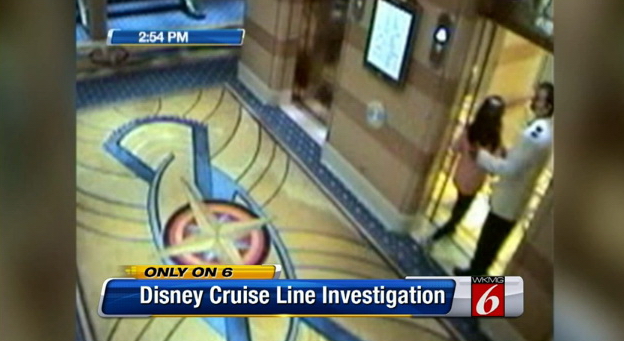 This report would be only chilling if it was not customary for crimes in general and sexual crimes in particular to be unreported or widely under-reported. Since the passage in 2010 of a mandatory reporting law of crimes occurring on cruise ships, the number of crimes has inexplicably decreased. One could leap to the conclusion that cruise ships are becoming safer and safer with time, but that would be the wrong assumption. In reality, when a crime occurs on a cruise ship, the cruise line has sole discretion to categorize an incident as criminal in nature. No one doubts that crimes aboard cruise ships is not the best publicity. Especially sexual molestations on minor children aboard a Disney cruise! So the cruise line must find a way to minimize and lessen the number of crimes it reports to the competent authorities. So a cruise line will categorize a crime as a non-criminal event and bypass the reporting laws.
The other way cruise lines have hidden the true frequency of crimes on their ship is by threatening victims. We have reported on several occasions that alcohol consumption aboard cruise ships is on the rise. Invariably, more alcohol being consumed translates in more fights and physical assaults. When the victim of an assault comes forward, the security officers will offer the victim to report the incident to the local authorities and press charges against the assailant at the next port. But the caveat is that, in order to do so, the victim must disembark the ship (sometimes with their entire party) and return home without further assistance from the cruise line. Faced with additional aggravations and a very deterring option, most victims choose to remain on the ship, and the crime goes unreported.