We previously reported on the incident that led to the death of 16-year-old Fernando Osorio Rodriguez, who died at sea, five days after his drifting boat came in close contact with the Star Princess, ship operated by Princess Cruises, which failed to render aid to the boat in distress.
On June 5, 2012, as published in the Miami Herald, Leesfield Scolaro sued Princess Cruises and filed its complaint on behalf of Fernando Osorio's parents in the United States District Court Southern District of Florida.
The complaint is available here.
The lawsuit alleges that, on February 24, 2012, Fernando Osorio and two of his friends boarded the Fifty Cents, a 26-foot panga boat, which is a modest-sized, open, outboard-powered, fishing boat common through the region. The three friends intended to fish off the coast of Panama, but shortly after the group left from Rio Hato, the engine of the Fifty Cents died and the boat drifted out to sea.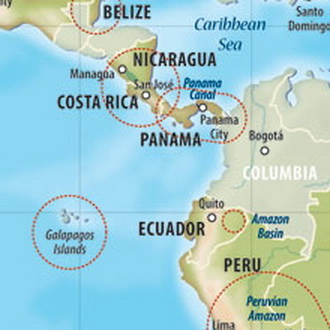 Fernando and his two friends drifted at sea for 15 days and 14 nights without power when on March 10, 2012, the Panga drifted within sight of a large white ship, the Star Princess, which is a luxury cruise ship with a passenger capacity of 2590 and a crew capacity of 1150. At the time the Fifty Cents was so far from shore that it was obvious that it was not fishing, but instead without power and adrift.
Upon seeing the large ship, the three companions repeatedly signaled that they were in distress and in need of rescue, waving their arms, waving a shirt tied to a pole and otherwise signaling to the passengers and crew of the cruise ship their dire predicament.
Three passengers aboard the Star Princess, who were using special optical equipment for bird watching, spotted the Fifty Cents and its occupants signaling for help and quickly recognized that the boat was in distress and that the men were in danger of dying if not rescued. These three passengers immediately reported the dire and life-threatening condition of the occupants of the powerless and drifting fishing boat to a crew member and provided him with their equipment to see for himself. The crew member looked, and acknowledged to the passengers that he recognized that the Fifty Cents was adrift and in a dire emergency state and he in turn reported this emergency situation to the bridge.
Despite this express notification that the Fifty Cents was adrift and in dire distress, as well as the fact that it was in clear view of this modern cruise ship with all of its sophisticated equipment, the Star Princess failed to discharge its duty under the law to render assistance to the stranded vessel and its occupants, literally leaving them to die.
Continue reading