Last March, we reported on the arrest of Norwegian Cruise Lines' Assistant Cruise Director, Senad Djedovic. Last week, U.S. District Judge Steven D. Merryday sentenced Djedovic to 9 years in federal prison.
The details of the alleged crimes were discussed in detail in our previous article: Norwegian Cruise Line's crewmember arrested after having sex with 16-year-old female passenger
Facing mounting evidence, Djedovic plead guilty to possessing child pornography last Summer. Investigators discovered photos and videos depicting minors engaging in sexually explicit acts on Djedovic's computers. Among them were approximately 20 photos sent by a 16-year-old female passenger whom Djedovic met on the Norwegian Star, a cruise ship Djedovic was assigned to as the Assistant Cruise Director.
Last May in Court, he admitted to having engaged in sexual acts with the minor girl while on the ship and to having exchanged explicit photos with her after the cruise. In his plea agreement, Djedovic declared that he knew the girl was 16-years-old and underage.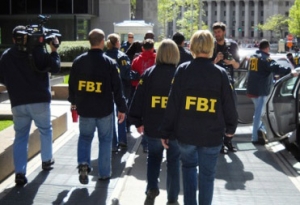 Ultimately, this crime and criminal would never have been discovered or prosecuted had Djedovic himself not bragged about it. Days after the cruise was over, Djedovic began talking about what he did to and in front of other crew-members, even showing to some of them the photos he had received from the minor passenger. One of the crew-members alerted the authorities and Djedovic was arrested shortly thereafter by the FBI.
Sex crimes aboard cruise ships are becoming more and more frequent and the prosecution of individuals who engage in sexual acts with minor passengers are prosecuted more and more often. This latest case is however very troubling because the criminal involved was a cruise employee. Djedovic was employed by Norwegian Cruise Lines from 2006 through 2012, until he was arrested.
Continue reading