Norwegian cruise line crewmember, Senad Djedovic, was arrested on February 27, 2012 by the FBI for possession of child pornography.
This came about approximately four weeks after the assistant cruise director aboard the Norwegian Star met with a 16-year-old female passenger during a seven-day cruise that began on January 29, 2012. The FBI has alleged in its criminal complaint that Djedovic, 29, pursued her sexually and ultimately had sexual relations on March 5, 2012 with the child in one of the staircase of the ship.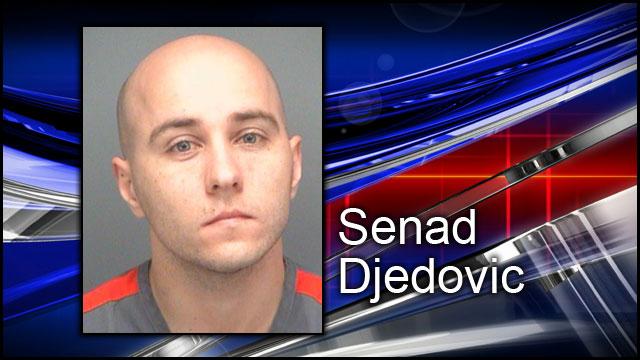 After the cruise ended, Djedovic exchanged photos and videos of a sexual nature with the 16-year-old using his work email address. Other crewmembers became aware of the situation after Djedovic bragged about the fact that he had sexual relations with the female child and even showed some of the photos he had received from her to fellow co-workers.
Djedovic was arrested by the FBI as soon as they were aware of the situation. After his arrest, the FBI's search of Norwegian's assistant cruise director's private computer revealed videos categorized under folders named "12 yrs old", "15 yrs old", and "16 yr old".
Today, Djedovic is in jail awaiting trial on charges of Child Pornography.
Charges for statutory rape were not filed because of the applicable laws in this matter. At the time the sexual relations between the child and the 29-year-old employee occurred, the ship was presumably still outside Florida's territorial waters where Florida criminal law applies. Had the ship been in Florida territorial waters, Djedovic would have been charged with statutory rape because the age of consent in Florida is 18. Being that federal law applies in this case, Djedovic cannot be charged with raping a 16 year-old because the age of consent under federal law is 16.
Under certain circumstances, Florida law can apply for crimes occurring on the high seas. In Skiriotes v,. Florida, the US Supreme Court held that states may exert criminal jurisdiction over their citizens on the high seas under certain circumstances, provided that Congress has not preempted the field. To read more about those special circumstances, read The Long Reach of U.S. Law over crimes occurring on the High Seas, written by Leesfield Scolaro' maritime law attorney Robert Peltz.
Continue reading